OUR PRODUCTS
We pride ourselves on making environmentally friendly choices easy for our customers. Reuse, reduce and recycle are just some of our favourite words.


As a small, independent business, we're always looking out for ways to better serve the needs of our local community. Our new retail range includes all kinds of home essentials, from refillable laundry and household cleaning products to moth deterrents and repellents and even high-quality, handmade face masks.


Refillable Cleaning Products
Fill is a range of refillable eco laundry and household cleaning products. These simple, sustainable products contain biodegradable ingredients, natural scents and absolutely no dyes or harsh chemicals. Plus, refilling your 500ml glass bottles at our store is easy! So you can say goodbye to single-use packaging waste and hello to planet-friendly alternatives.

To see our full range, visit us in-store.



Attirecare
Prolonging the life of your items is one of the best ways to reduce waste. Attirecare produce eco-friendly shoe, garment, home and lifestyle care products. From shoe deodorisers to red wine stain removers, upholstery spray to pillow mists, all their products are biodegradable and ethically made so you can care for your products while caring for the planet.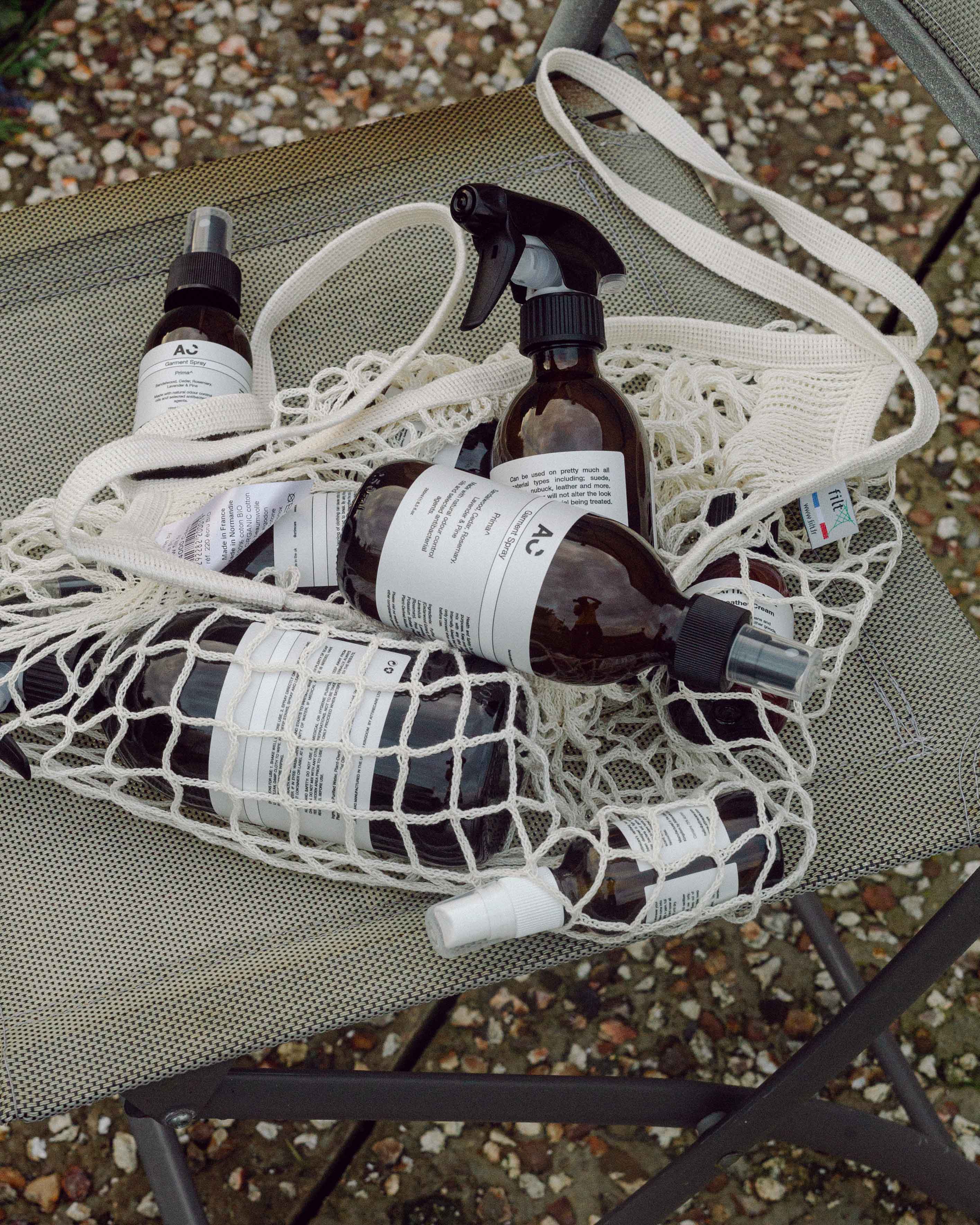 Consciously Clean Living
Opening Times:
Monday 10am—4pm
Tuesday 10am—4pm
Wednesday Closed
Thursday 10am—4pm
Friday 10am—4pm
Saturday 10am—2pm
Sunday Closed